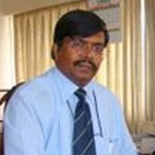 "The Agony and Ecstasy of Publishing House Journals" was presented by Edwin Fernandes, General Manager & Editor, Shree Vayam, House Journal of IDBI Bank
Shri Edwin Fernandes is an Economics graduate from the Bombay Universityand qualified in Administrative Management from the Narsee MonjeeInstitute of Management Studies, Mumbai. He joined the financial behemothIDBI and is now in the position of a General Manager. He has attended manytraining programmes, seminars etc both domestic and international. ShriFernandes has completed postings in Guwahati and Patna.
Passionately fond of sports, he is also the President of IDBI SportsClub. Other interests in his repertoire include a flair for dramatics. Notsurprisingly, public speaking, presentation skills as also being a Toastmasterare his forte. Edwin Fernandes has been the Editor of the IDBI Bank'sHouse Journal, Shree Vayam for over two decades. During his tenure, thehouse journal scaled new heights of excellence and has won prizes in variousall India House Journal Competitions including ABCI.
Of late Edwin Fernandes has taken up to blogging in a big way onSulekha.com. He was adjudged among the top ten bloggers of Sulekha in theyear January 2008. He has also written a humorous book 'Patna Ponderings'based on his experiences in Bihar.
Contact: (M) 9870336765
Email: edshmi6@gmail.com